Crisana Gibson
is one of the most stylish members of Prospect Real Estate, and she enjoys spending her free time perusing local boutiques and shops. She's a native Texas resident who has lived in Austin since 2001 after instantly falling in love with the area's warm and lively atmosphere. She started her career selling downtown Austin condos and worked with Austin's first high-rise condo development. Now, she specializes in luxury downtown Austin condos and properties.
Crisana has compiled her top five favorite shopping destinations in Austin. From high-end boutiques with international designers to a consignment shop with an incredible selection, there's something on this list for everyone looking for the best shopping the city has to offer.
Estilo Austin
2727 Exposition Blvd #121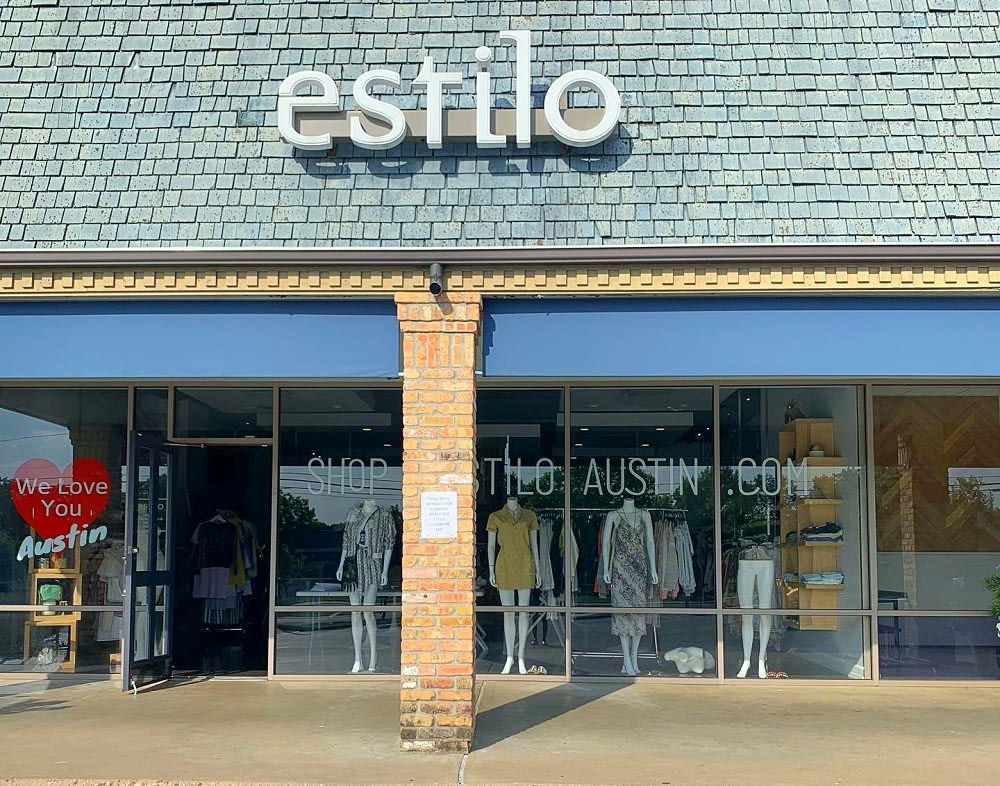 Photo courtesy of Estilo Austin
This spot comes in at #1 for Crisana for several reasons.
Estilo Austin's
location is perfect, for one. It's just off the MoPac, not unreasonably far from most downtown Austin condos, and shares a plaza with a Randals and a Starbucks. Estilo is a high-end boutique that sells a variety of gorgeous clothing items from renowned designers, both national and international, as well as accessories.
If you're looking for the perfect outfit to celebrate closing your sale with
Prospect Real Estate
, enjoy an exciting date night, or just need a work wardrobe refresh to return to the office, the expert sales staff here can help. The clothes are carefully cultivated, so you won't be sorting through random pieces, and their specialists can help you find the outfit that fits you best. There is also a not-insignificant section for menswear, meaning there's something for everyone to look their very best.
The physical store is also fascinating, so even if you're not convinced you'll find something, stopping by to window shop is worth it. Clothes hang from racks suspended from the ceiling, mirroring designer light fixtures, and the shelves are tastefully decorated with unique accessories, vintage books, and more.
ByGeorge
1400 S Congress Ave
524 N Lamar Blvd #103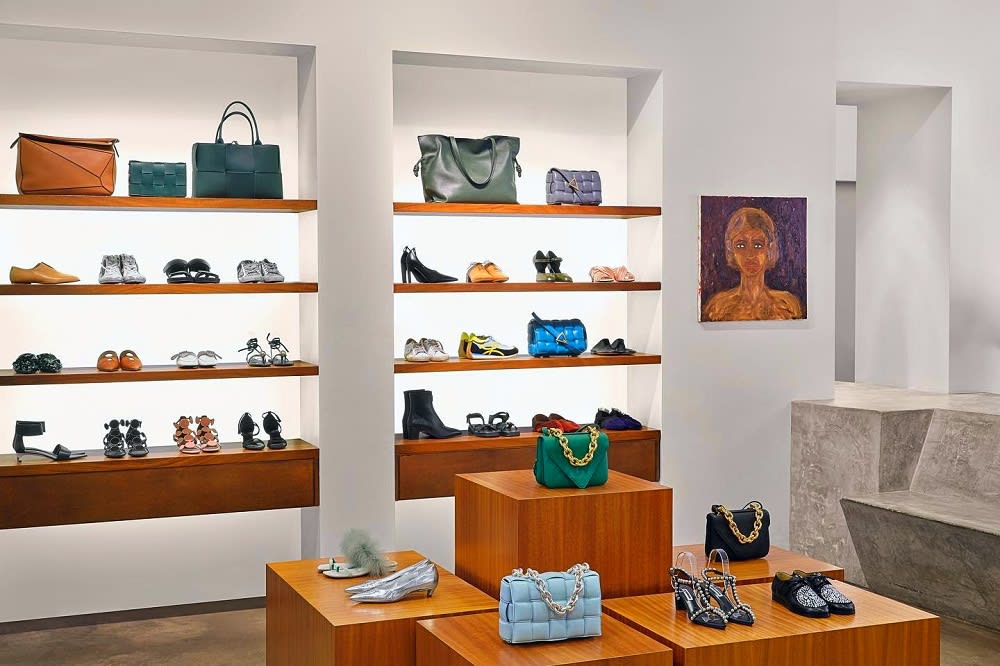 Photo courtesy of ByGeorge
There are two locations of
ByGeorge
in Austin: a store close to the best downtown Austin condos on South Congress and a location up the road on North Lamar. Either location is great to stop in and shop, so take your pick and choose whichever works best for you.
ByGeorge is a high-end boutique featuring an assortment of women's and men's designer clothing, shoes, and accessories. The South Congress store is more "hip," with huge open windows and floating shelves that feature the store's wares. The North Lamar location is a more traditional retail experience, but both have the same great selection. Each store features numerous pieces of clothing and accessories that are unique, and the staff will happily help you find the perfect piece for you.
Moss Consignment
705 S Lamar Blvd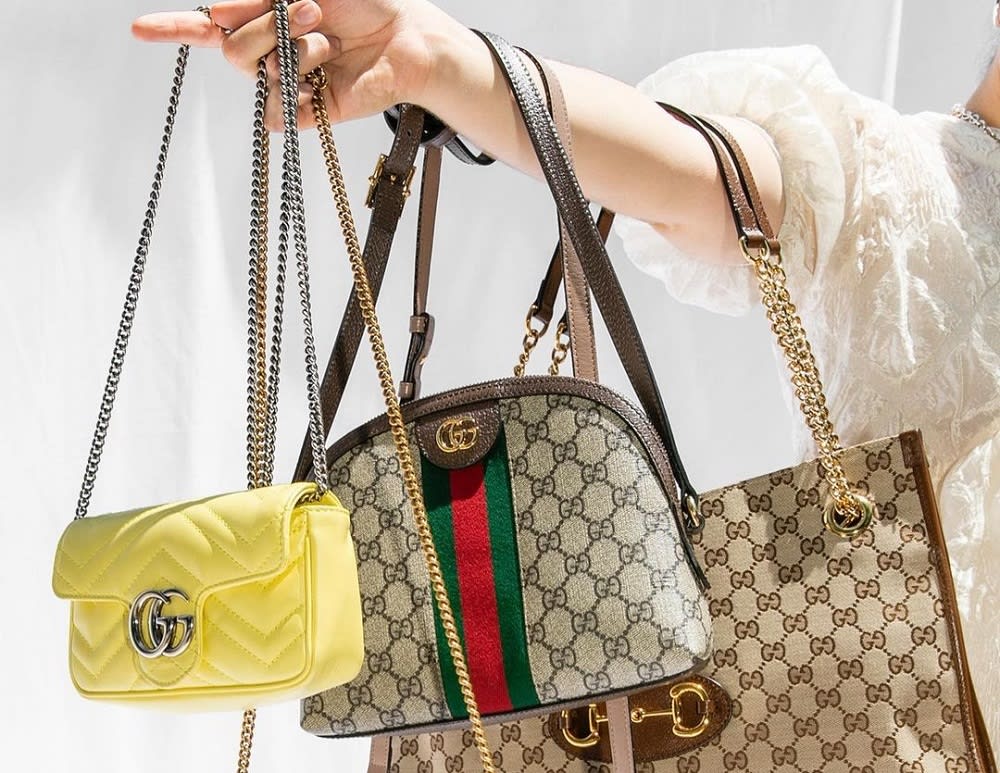 Photo courtesy of Moss Consignment
There's no wonder that Moss comes in as a Prospect Real Estate favorite.
Moss Consignment
is a high-end consignment shop specializing in only the best clothes and accessories. Located just across the Colorado River from most downtown Austin condos, it's well situated and easy to find.
Moss states
that they only accept consignments of clothes, shoes, handbags, and jewelry in "excellent" condition and from high-end designers like Chanel, Gucci, and Louis Vuitton, as well as newer contemporary labels like Veronica Beard or Vince.
Moss is the stop for you if there is a gorgeous piece from two seasons ago that you've been scouring the internet trying to find. If you want to find a unique and interesting piece that simply isn't available in most stores anymore, Moss may have it.
They truly only accept the best of the best, nothing less, and items only stay on the sales floor for 90 days total. If you don't find something you love now, come back in a few weeks, and you might find something new.
Blue Elephant
4001 N Lamar Blvd #510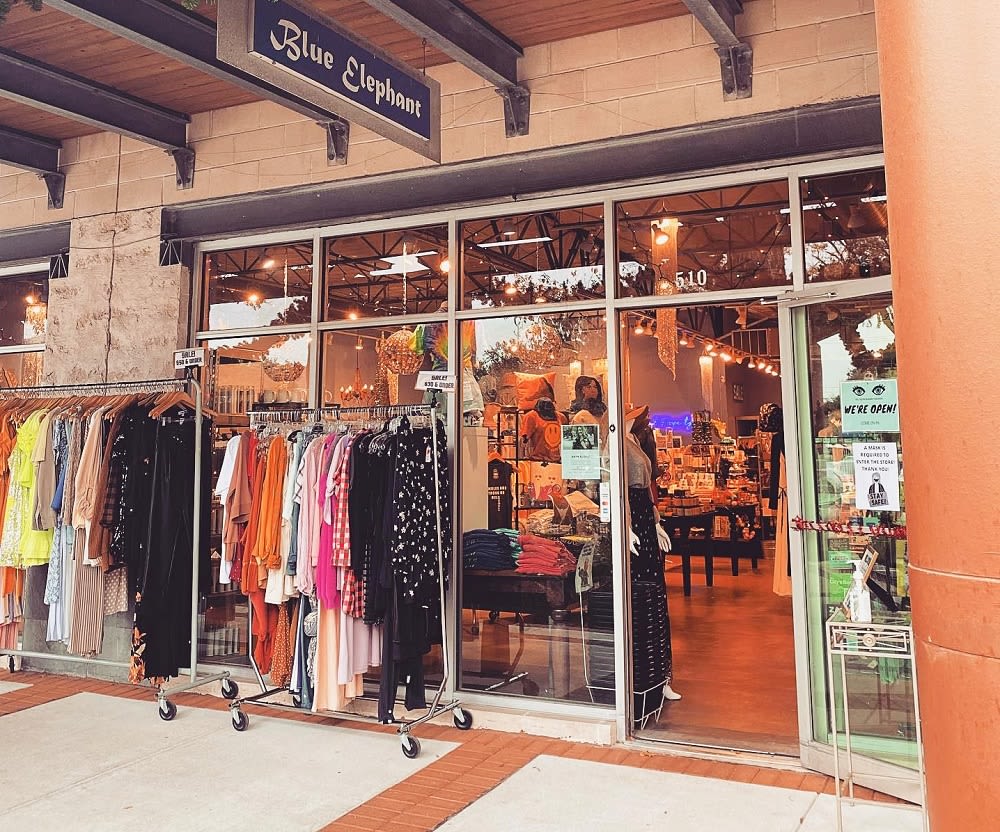 Photo courtesy of Blue Elephant
Blue Elephant
is a must-see industrial-chic boutique. Pretty much everyone who shops here describes it as a "hidden gem," which is why it belongs on Crisana's list. The selection here is varied and features numerous items from local designers and artisans, like hand-poured beeswax candles and high-end skincare.
This is a great stop for yourself and an excellent place to pick up unique or interesting gifts for friends or family. There are quirky little soaps and candles, stationery, cups and t-shirts, and more. It's also a store that you never quite know what you'll find, so it's always worth stopping by when you're in the area.
Allens Boots
1522 S Congress Ave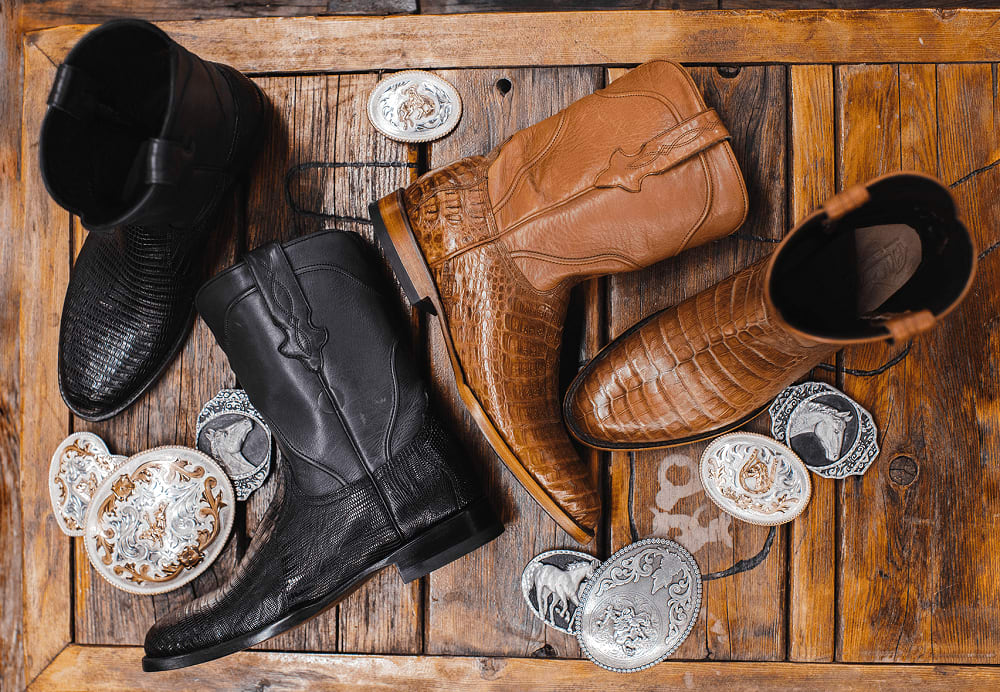 Photo courtesy of Allens Boots
Is there a clothing shop more iconic to Austin than
Allens Boots
? Maybe, but Allens does it best, which is why this is a Prospect Real Estate favorite, not just on Crisana's list but a staff staple. Allens Boots sits on the corner of South Congress and is impossible to miss, with its stonework exterior and a big mural covering all the windows.
The store is much bigger inside than it appears from the outside and has rows upon rows of cowboy and western-style boots, hats, belts, and accessories. If you want floral patterned cowboy boots or snakeskin boots in vibrant teal, this is your must-shop spot. It's also just outside the downtown area, perfectly situated near all the amenities.
Considering moving to Austin?
If you're looking at downtown Austin condos for sale or gorgeous single-family homes in the area, be sure to reach out to the
Prospect Real Estate team
for the guidance you can count on. With more than 40 years of combined experience, Crisana and the rest of the
team
know the ins and outs of the stunning properties in Austin real estate. Whether you're listing a property or moving into a home next to all the action the city has to offer, the Prospect Real Estate team will help you reach success. Call today and get the process started!