It's no secret that Austin is one of the world's most unique and unforgettable cities. With its laid-back vibe, beautiful scenery, and vibrant culture, it's no wonder Austin ranked on the list of the
top 15 must-visit cities in the United States
.

And if you're planning on visiting Austin soon, you might wonder: What should I do when I get there? Where should I stay? How can I make sure that I get the most enjoyment out of my weekend vacation?
Our beloved real estate rockstar,
Georgia Spiropoulos
, shares her top five tips for having the perfect weekend in Austin.
Don't forget your sunscreen and sunglasses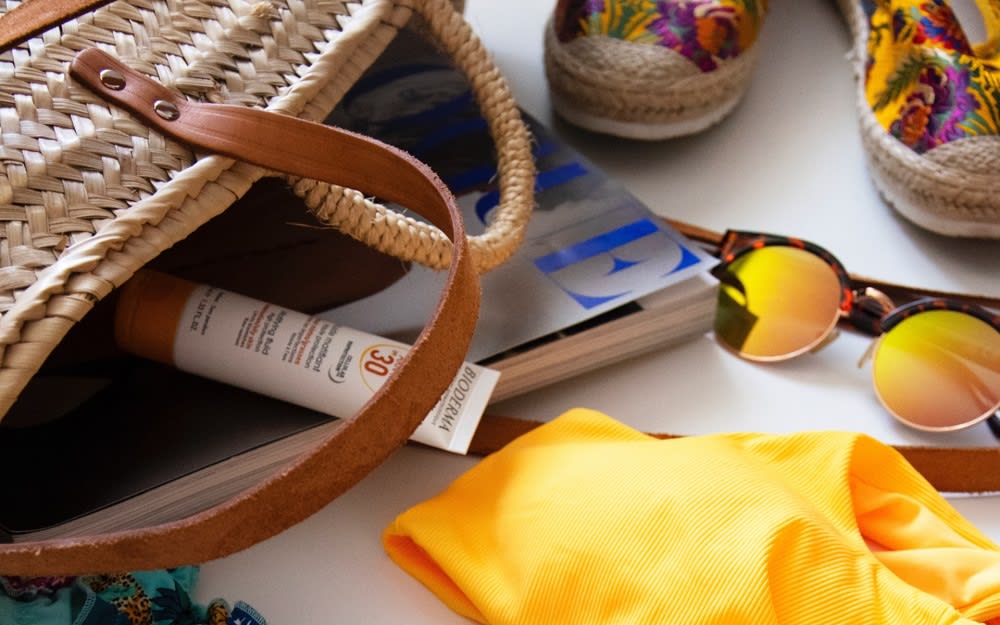 Austin is known for its sun-drenched skies, but the heat is on as the city continues to record some of the hottest heat waves ever observed. These temperatures can reach the triple digits, which is excellent for all the
outdoor activities
Austin offers, but it can also be harsh on your skin.

Like most visitors, you're most likely planning on spending your weekend outdoors. In that case, Georgia warns vacationers to prioritize skin protection if they want a pleasurable getaway.

The Texas sun can be intense. So sunscreen is essential to protect you and your company from nasty sunburns. Make sure to pack some sunscreen with an SPF of at least 30. If you're worried about spending time in the water or sweating out all your sunscreen, try using a spray-on formula so you can reapply it throughout the day.

Sunglasses are an absolute must if you're sightseeing around this city. If there's one thing people will notice about Austinites, they love their sunglasses. You'll see them everywhere, from the hipsters lounging poolside at Barton Springs to the families walking around Zilker Park on a Sunday morning. They're practically part of Austin's DNA. So be sure you pack a pair or two.
Bring your Yeti water bottle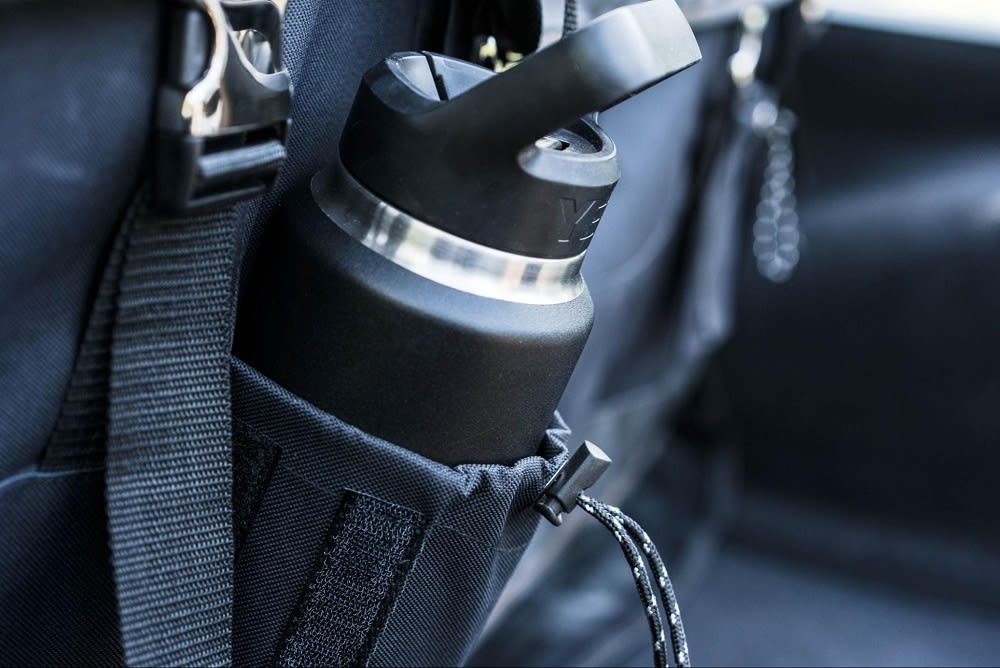 Georgia can't imagine a perfect weekend in Austin without her
Yeti water bottle
. The city is full of fun things to do, and you'll need to stay hydrated if you want to make it through the day.

With plenty of outdoor recreational activities paired with the city's hilly landscape, it's easy to break a sweat in Austin, especially during the summer. So, make sure you have access to lots of cool, drinkable water. If you take your Yeti with you wherever you go, you'll always have cold water on hand when you need it most. You never know when something exciting might happen and being prepared is key!

Another reason Georgia loves bringing her Yeti along is that it saves money on buying water every time she needs a refresher. She can refill her own bottle and continue to enjoy her festivities. Carrying your own Yeti is also eco-friendly and prevents waste from plastic water bottles from cluttering up the gorgeous Texas Hill Country.
Coffee at Cuvee Coffee before brunch at Counter Cafe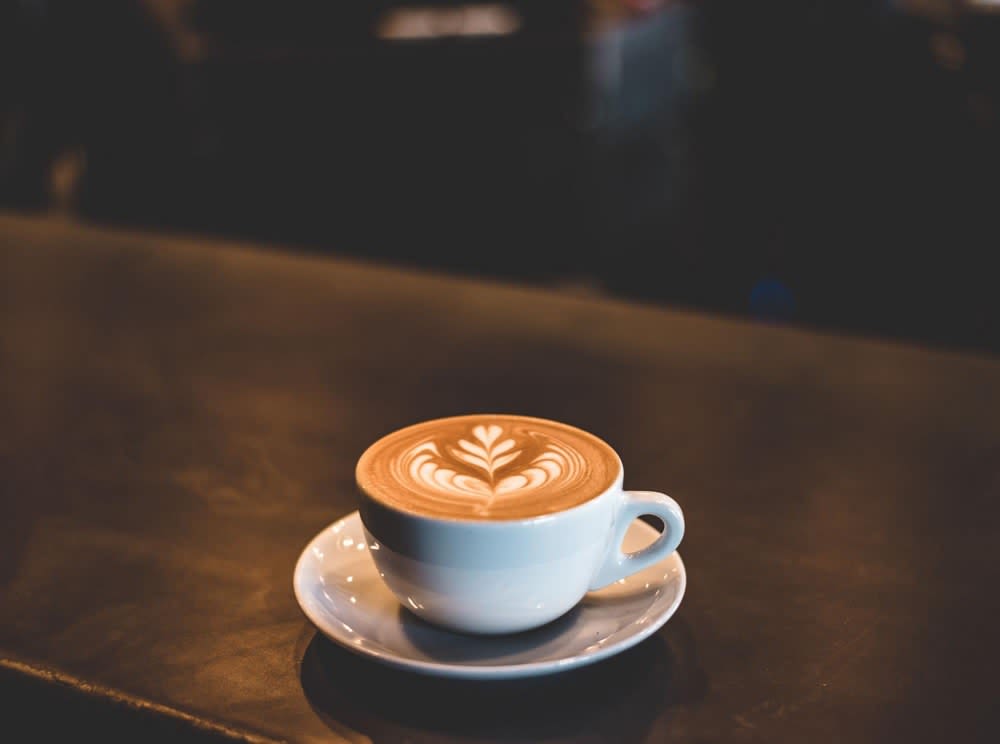 There's no better way to start your weekend vacation than with a cup of full-flavor coffee. When you are in Austin, there's no better place to get that cup than Cuvee Coffee, says Georgia.
Cuvee Coffee is a cozy brew bar on East Sixth Street that has the best ambiance for getting your morning started right. The baristas are friendly. The
music
is just loud enough to keep you awake but quiet enough to let you enjoy your french press or canned nitro in peace.

After you've had your fill of caffeine, Georgia suggests walking two blocks over to Counter Cafe for brunch. This restaurant locally sources its organic food. It also over-delivers on its promise of quality by serving only the freshest, most authentic American diner-inspired cuisine. You'll be satisfied by what this iconic diner has on its all-day breakfast and lunch menu.
Sit poolside with a Paloma in hand

Once you've had your coffee and brunch, Georgia says it's time to hit the pools. There are plenty of options, but Austin is a prominently family-friendly city. So, most community pools have strict rules against adult beverages on the premises. Instead, Georgia suggests checking out the luxury hotel pool bars to keep the vacation vibes going. Hotel pool bars have become increasingly popular in Austin. The stunning city views and Vegas-style pool parties create the perfect recipes for a whimsical weekend getaway.
Georgia loves sitting poolside because it's the perfect way to relax and unwind after a long day exploring all that Austin has to offer. What better way to unwind than with a refreshing cocktail? One of Georgis's favorites is a classic
Paloma
. Made from your choice of Blanco tequila, tangy grapefruit, and lime juice with a splash of simple syrup, this uncomplicated cocktail is deceptively delicious and refreshing without being too strong or too sweet.
Make reservations for dinner at a fabulous restaurant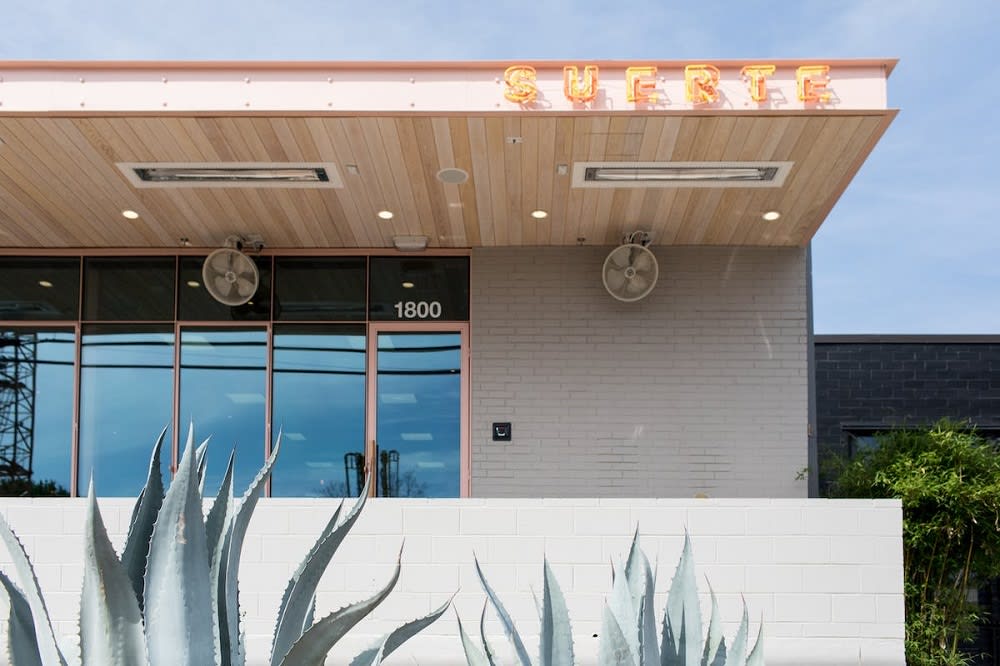 Photo courtesy of Suerte
A weekend holiday in Austin can't be complete without patronizing some of the city's highly-rated restaurants. To get the full Capitol City experience, Georgia suggests making reservations at one of Austin's popular dine-ins. Located in the heart of downtown Austin is one of Georgia's favorite restaurants called Suerte.
Suerte
has been serving up some of the best Mexican food in the city since it opened in 2018.

The menu features unique combinations like ceviche de coco, beet huarache, and sueadero tacos, which are sure to please any food enthusiast. If you're looking for something lighter, try one of their tasty vegetable options, like the grilled zanahorias. Or, if you're in the mood for a palate teaser, the peaches y feta made with juicy Texas peaches and creamy goat cheese is a must-try.

The food at this restaurant is delicious, and the atmosphere is unparalleled. The staff is warm and knowledgeable and will ensure you and whoever you choose to bring along have a great time. It's the perfect place to go with a group of friends, family, or even just by yourself if you're vacationing solo.
Whether you're a local planning a
weekend staycation
or a visitor from out of town, we hope Georgia's tips will help you plan the perfect Austin getaway. The city has everything from gorgeous scenery and outdoor activities to impeccable food and plenty of culture. If you fall in love with Austin after your visit and want to make the move permanent, contact the premier
Austin real estate agents
at Prospect Real Estate. We can help you find downtown Austin condos,
east Austin
homes, or luxury west Austin real estate that fits your needs.